During the Special Gathering to Celebrate the 60th Anniversary of True Parents' Holy Wedding, on May 8, 2020, True Parents proclaimed: "The completion of the providence starts in the spring. The beginning and the completion should happen in the spring. That is why True Parents' Day and Heavenly Parent's Day should both be celebrated on the 16th day of the 3rd month."
True Parents have asked that the Holy Wedding must remain with humankind forever.
1. Main Program and Schedule (including past events)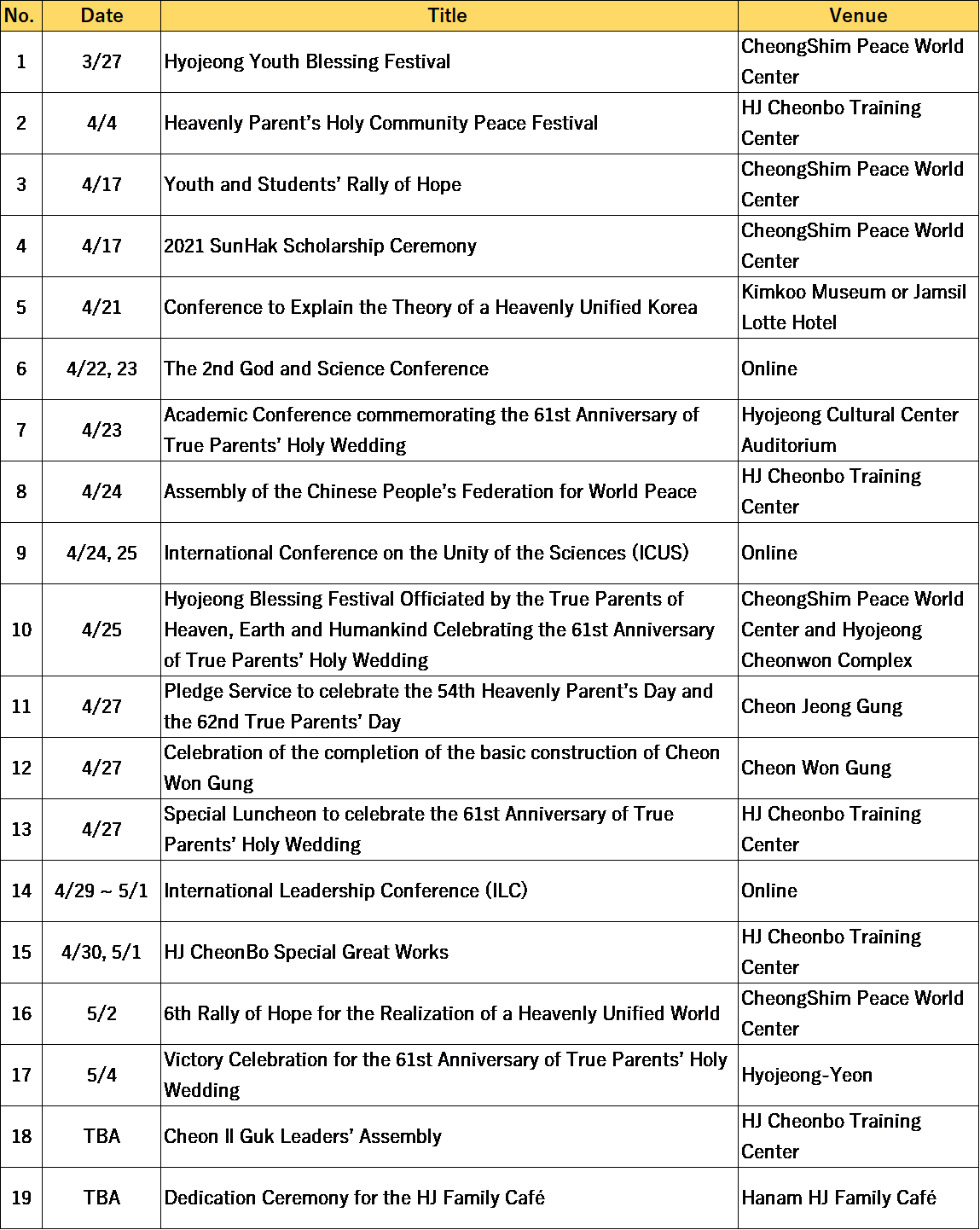 2. Pledge Service to celebrate the 54th Heavenly Parent's Day and the 62nd True Parents' Day
1) Date: 3.16 by the Heavenly Calendar (April 27, 2021)
2) Venue: Cheon Jeong Gung, online live webcast, and each region or nation's churches
3) Participants: 100 Cheon Il Guk Leaders, all blessed families and members online
4) Those families who cannot participate in their local churches should participate from home.